ABOUT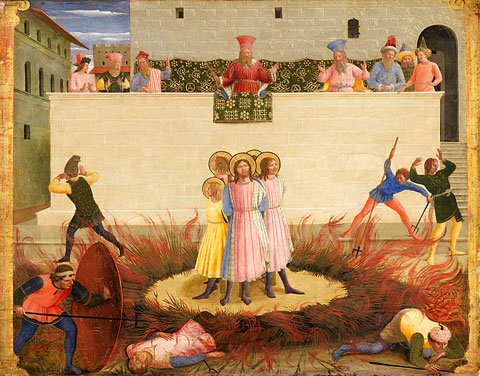 Saints Cosmas and Damian and their Brothers Surviving the Stake
, Fra Angelico, c. 1439-1442.
The National Gallery houses Ireland's preeminent collection of 15,000 paintings, sculptures, works on paper, and objets d'art dating from the early thirteenth century to the mid-twentieth century. The collection boasts an impressive range of masterpieces by artists from the major European schools of art while also featuring the world's most comprehensive collection of Irish art. In addition, the Gallery's library and archive collections are a significant resource for research.
The Gallery is Ireland's major national cultural institution devoted to the collection, study, and care of fine art. It is located in Dublin, the Republic of Ireland's capital city. Originally opened to the public in 1864, the Gallery building was extended and added to in the early 1900s, 1969, and 2002, and a major renovation of its Dargan and Milltown wings was completed in 2017.
> visit the National Gallery of Ireland website