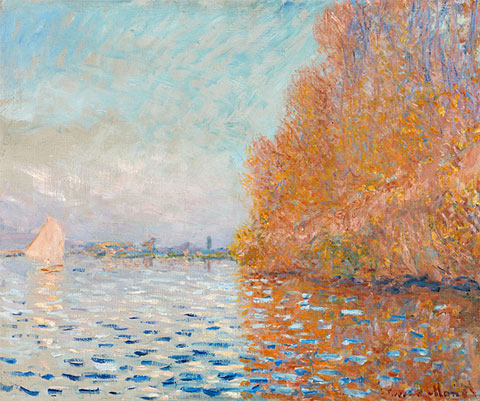 Argenteuil Basin with a Single Sailboat
, Claude Monet, 1874.
The American Friends of the National Gallery of Ireland, founded in 2016, raises funds for and awareness of the collections, educational activities, exhibitions, and projects of The National Gallery of Ireland.
Since 1864, the National Gallery has collected, studied, and displayed the finest of Irish and European art. Following a massive renovation of its historic galleries, the Gallery now displays its magnificent collection in a modernized building. The national collection includes Ireland's favorite painting, Frederic William Burton's Hellelil and Hildebrand, The Meeting on the Turret Stairs, as well as works by Caravaggio, Rubens, Rembrandt, Van Gogh, Picasso, and many more. The Gallery also hosts tours, talks, workshops, and film screenings to help bring art to life for each new generation.
Support from the American Friends fosters and encourages the study, appreciation, and preservation of fine arts in Ireland and abroad, including the acquisition and restoration of works of art and the construction and rehabilitation of galleries or other buildings related to the display and preservation of works of art at the National Gallery.